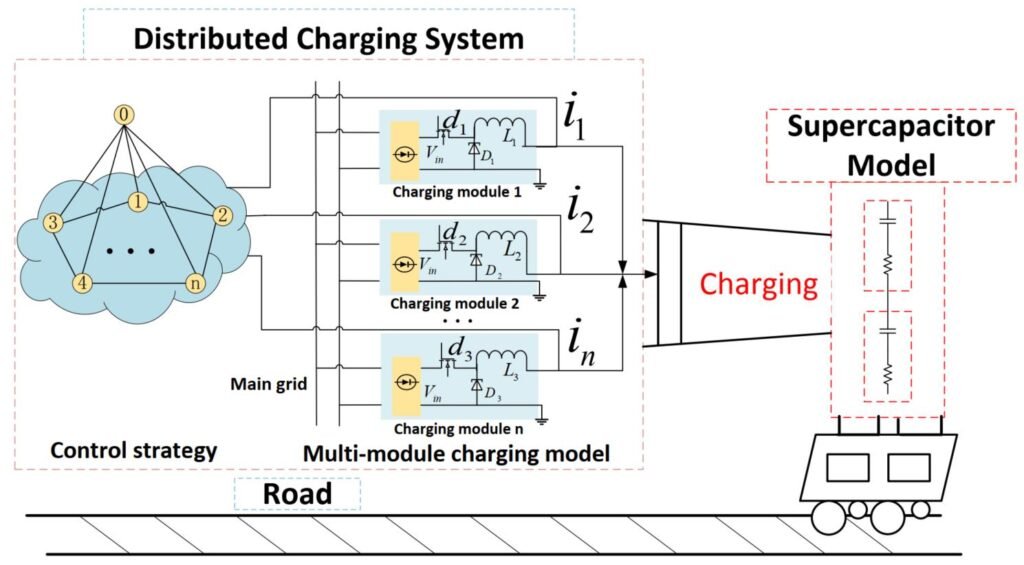 As energy storage devices of catenary-free trams, supercapacitors have some problems such as fault data and output deviation in the high-power charging system. How to solve these problems is what we focus on. Based on these, reliable and safe charging strategies are required to guarantee the charging performance.
H Li, J Peng, J He, Z Huang, J Wang, L He, J Pan, "Pinning-Based Switching Control of Cyber-Physical Supercapacitor Energy Storage Systems", IEEE Transactions on Control Systems Technology, 2019.
Y Miao, J He, S Zhu, "Reliable Cooperative Charging Protocol against Fault Data for Supercapacitors Charging Systems", in Proceedings of International Conference on Automation Science and Engineering, 2019.